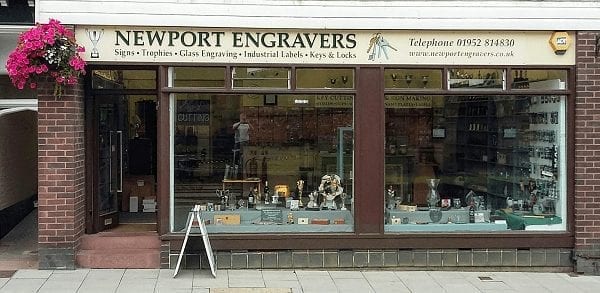 Newport Engravers was founded in 1984 by our close family friend Joseph Dutton. In 1996 I joined Joe and together we pushed the business forward by expanding the trophy and industrial side of the trade. In 2002 Joe retired and I worked on my own until 2013 when my son Dan joined me. With Dan onboard, the business was pushed forward again by introducing glass engraving and personalised gifts.
We have always strived to produce excellent work along with a friendly and professional customer service.
We have added a new service to our range, we are now offering custom engraved house signs in premium slate or traditional wood.
As always our service is guaranteed to impress.
Trophies & Awards
We supply and engrave a wide range of trophies, medals, cups, shields and plaques as well as a variety of other quality awards
Personalised Gifts
We offer an in-house service transferring images like a favorite family photo onto products such as mugs, cushions, acrylic blocks, photo slates and much more all in full vibrant colour
Engraving
We use a computerised engraving process for all trophies and awards, this means that we can engrave brass, metals, glass and many other materials
There's more!
In addition we can also provide Industrial Plates & Labels, Brass & Laminate Plaques, Padlocks and a Key Cutting Service
Newport Engravers
91 High Street Newport Shropshire TF10 7AY
Directions